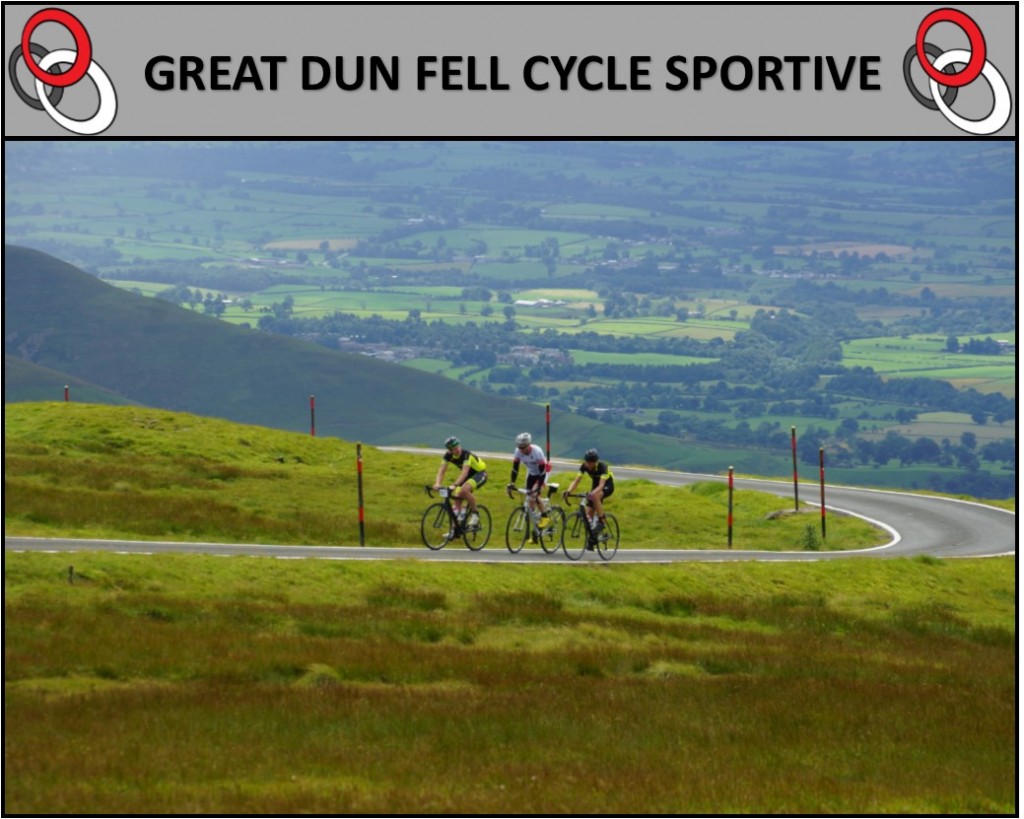 Ride to the Radar
Date for the diary
Sunday July 22nd 2018
Entry Fees
Long: £25.00 up to April 30th 2018 after that £27.00
Short: £23.00 up to April 30th 2018 after that £25.00
£2.00 of every entry will go to Jigsaw Cumbria's Children's Hospice.
Long Course 63.8 Mile
Short Course 38.5 Mile
Click on the link below to enter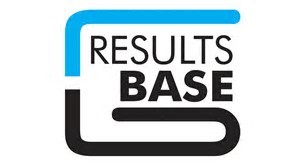 Day entries if the race is not full, Cost £3.00 Extra – Save money and enter early.
Appleby Sports Centre, Battlebarrow
Appleby in Westmorland, Cumbria CA16 6XU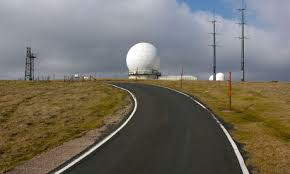 For helpful information about the local area visit – www.visiteden.co.uk
Regarded as one of the UK's top cycling climbs, Great Dun Fell is the sting in the tale of this unique cycle sportive. Starting in the historic market town of Appleby the route undulates through the beautiful Eden Valley and skirts the edge of the Lake District before arriving at the foot of the final 4.4 mile ascent


Long Course – Route HERE
Short Course – Route HERE (To be confirmed)
Entries to date – HERE
"This is the greatest climb in England, this is our Mont Ventoux,
it has no peers, there is no comparison:
Great Dun Fell is simply unique…."
Article from The Guardian by Simon Warren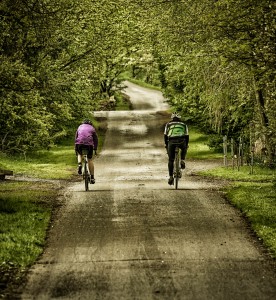 Quotes
"Just to say a VERY BIG THANK YOU – The event was very well organised. The start, route markings, food provision and the support staffing were brilliant."
…………………………………………………………………………………………
Congratulations on running a superb event, my wife and I really enjoyed it (if that's the right way of describing it!). Brilliant route, tough but scenic, excellent food and plenty of friendly people, what more could you want? Thanks again for a brilliant day!
…………………………………………………………………………………………
I took part in the Great Dunn Fell ride yesterday and wanted to thank yourself, the organisers, volunteers and anyone else involved in the event.
It was my first Sportive ride and although I found it extremely tough, managed to finish and thoroughly enjoyed the day.
I was really impressed by everything from the ease of registration, briefings, halfway stop and how well the riders were looked after. The refreshments at the halfway stop were just what I needed and I was totally ready for my 'packed lunch' when I got back to Appleby.
Please pass on my thanks to all involved & feel free to forward this to the other organisers and volunteers.
…………………………………………………………………………………………
Thank you for today's great event. It was really well organised and I have thoroughly enjoyed taking part.
…………………………………………………………………………………………
Awesome event yesterday, well organised and great route. Thank you.
…………………………………………………………………………………………
I would like to say a big thank you to you and your team for an excellent event. You looked after us well.
…………………………………………………………………………………………
Britain's 10 Toughest Cycle Climbs – Article for The Guardian by Simon Warren
"This is the greatest climb in England, this is our Mont Ventoux, it has no peers, there is no comparison: Great Dun Fell is simply unique. I'd waited a long time to ride this road, initially put off by its "private" status. I was to discover that there is absolutely no objection to cyclists riding it, although few would be mad enough. Approaching from either direction you see the radar station's "golf ball" glowing like a beacon on the top of the ridge. Turn away from the village of Knock and begin opposite a farm gate. The climb is tough right away, then gets tougher still as you bend right into what is a small taste of things to come. Get through this, the first of many brutal stretches, and things back off for a while before ramping up to the first of two gates. Through the gate, straight over a cattle grid and into more hard work, the road bending left past a stone shelter, a sure-fire signal – although you are nowhere near the top yet – that you're heading into truly hostile country. Up and up, and then mercifully dipping, or is it just levelling? Whatever it is, it makes the stretch of climbing ahead look terrifying. Approaching 20%, you crawl through harsh, boulder-littered scenery, a massive slog to the briefest of levels where the classification of the road changes – public cars are allowed no further. Now very narrow and lined with snow poles, the climb is so well surfaced it resembles a two-metre-wide carpet. And it's so steep, close to 25% at the point where the tall valley walls disappear and the radar slowly rises over the horizon to sit above you, tracking the remainder of your progress. Through a second gate it's easy for a while then bending right once again it's leg-breakingly tough to the finish at the station, where, looking around you, you might as well be on top of the world. "
Great Dun Fell Cycle Sportive – Ride to the Radar
Great Dun Fell Radar Station sits at almost the highest point of the Pennines. The road up to the top is regarded as the highest tarmac road in England. This sportive gives cyclists the rare opportunity of a mountain top finish in a British cycle sportive event.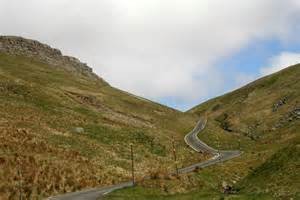 The event isn't all about the climb to the summit though. Starting in Appleby, the county town of Westmorland, the route features almost sixty undulating and scenic miles around the Eden Valley and edge of the Lake District before the final 4.4 mile climb begins. With almost 6000 feet of climbing it presents a genuine challenge.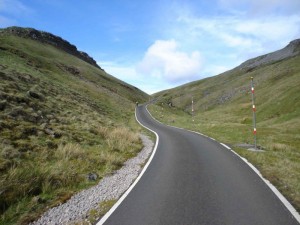 Sportive Information
Venue – Appleby Sports Centre, Battlebarrow, Appleby in Westmorland, Cumbria CA16 6XU.
Date and Time – Sunday 30th July 2017, Registration opens 07:15.
Registration – At registration, you will collect any information necessary on the morning of the event.
It is compulsory that you wear a hard-shell cycling helmet (ANSI standard or similar).
What do I need to do on the day? – On the day, the start times are between 07:30am and 09:00am, you should choose your own start time but a maximum of 20 riders are able to start every 5 minutes.
What do I need? – Ensure your bike is in a roadworthy condition for the route, brakes are particularly important on the descents! Make sure you take your route card. The route is well marked, but this will act as back up and has the emergency contact numbers on it. Bring tools, spare inner tubes and anything else you would normally take on a long ride. There is a sweep wagon should you have a mechanical problem that cannot be fixed. With almost 6,000 feet of ascent, this course is a good challenge so all participants are advised to pace themselves carefully and remember to fuel!
Route Marking – Both routes will be marked with fluorescent yellow arrows signs and road markings where applicable. It is advisable to study the route and carry a route card which will be provided. Alternatively, you can download the GPS file from the route map link. Slower riders should start early to account for the extra time required to complete the distance and faster riders should start towards the end of the field to avoid early arrival at feed stops. Finish times can range from 3-7 hours, so please start accordingly. You will need to register when you arrive.
The Finish – The finish will be at the top of Great Dun Fell. Once finished you can start making your way back to the venue when you are ready to do so. The ride back to the venue is approx. 9.5 miles virtually all downhill. Please take extra care descending Great Dun Fell. This is a very fast decent and also bear in mind that riders are likely to be coming up the climb very slowly and possibly weaving slightly.
Are there food stops? – There will be a food stop situated in Cliburn Village Hall. This is approx. 41.5 miles into the long course and 13.5 miles in to the short course. The food stop offers a selection of refreshments, to include snacks, cakes and hot/cold drinks.
Post Ride Refreshments – All riders will receive a roll, tray bake, crisps and tea/coffee at the finish as part of their entry into the event.
Parking – There are numerous parking places at the venue or within a 5-10-minute walk.
Toilets – Toilets will be available at the venue and the food stop.
Finally – Vehicles are NOT permitted anywhere on the climb. This is mainly for safety reasons, but also so we don't annoy local residents/farmers etc. Please ensure that if you know anyone who is coming to watch tell them to park at the bottom and walk up. The first steep section is about one mile away.
Queries contact – events@sportinaction.co.uk