3 Village 10- Results – HERE

Sunday 1st November
The White Heather Hotel
Old Airfield, Kirkbride, Wigton, Cumbria, CA7 5HW
Click on the logo below to enter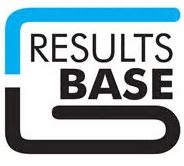 UKA Members £26.00, Non UKA Member's £28.00
Online entries close on October 29th 2020 or sooner if the event is FULL
Course – HERE
Start times – Runners can start between 10:00 & 10:45 runners will start in maximum groups of 6 and at a minimum gap of 30secs.
Face coverings must be worn when entering the building to register (masks are not supplied).
Please only arrive at registration when you are ready to run. Please bear in mind that if the weather is inclement, you will not be able to shelter inside the registration area. Registration will be open from 09:30 to 10:40. Register and go straight to the start ready to run. At registration you will be issued a pack with Race Number & Timing Chip.
Please vacate the finish line area as soon as you have recovered and collected your medal. The White Heather Hotel ground has adequate open area to allow runners etc to follow Government social distancing guidelines. Please make sure these guidelines are followed at all times. Apologies that the guidelines restrict the social aspect of the event that we normally encourage and promote. Your safety is our priority.
Spectators are not allowed in the registration area or at the start and finish areas
Please make sure social distancing guidelines are strictly adhered to
Events & Rearranged Dates For 2020
Carlisle Santa Dash & Fun Run/Walk – Sunday December 6th (TBC)
Planned Event Dates for 2021
Carlisle Resolution 5K & 10K – Sunday January 17th
3 Village 10 – Sunday April 11th
Kirkbride Half Marathon – Sunday April 25th
Carlisle City Urban Trail Run – Wednesday May 12th
3 Village 5 – Wednesday May 26th
1st race in Carlisle 5K Series – Wednesday June 9th
2nd race in Carlisle 5K Series – Wednesday July 7th
A.W.Jenkinson Ullswater Sprint & Standard Distance
Triathlons – Saturday July 10th
Solway Coast Marathon – Sunday July 25th
New 3rd race in Carlisle 5K Series – Wednesday August 11th
Sport in Action 10K – Sunday August 29th
New 4th race in Carlisle 5K Series – Wed September 8th
Carlisle Santa Dash & Fun Run/Walk – Sunday December 5th