SPORT in ACTION 10K
Sunday August 27th 2017
Start Time – 11:00
UKA Licence Number 2017- 27167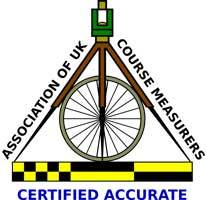 This is an officially measured course
Entries Now Open
Only 165 Original Medals Available (All Gone)
Entries will be accepted after these are sold out,
with an alterative medal supplied
(This is due to a new bespoke medal for 2018)
Entry Fees
UKA Members £11.00, Non UKA Member's £13.00
Day entries will be taken if the race is not full
Cost £15.00 – Save money and enter early.
Click on the link below to enter

Entries to Date – HERE
Race Information
Location (Start & Finish) – Bitts Park, Carlisle CA3 8UL
Facilities – Toilets for both male/female are available. Ample parking, Baggage – lockers are available in the Sands Centre. Refreshments are available. Further Parking is available at the Devonshire Walk car park next to the castle.
Registration – 09:40 – 10:40 at the Sands Centre Carlisle – Upstairs on the balcony.
Course – The event uses a mixture of park paths and quiet country roads which are generally flat or gently undulating. The road surfaces are generally okay but there are rougher areas especially near some of the junctions. Caution should be taken at all turns, paying attention to marshals wherever necessary.
The route is 10km route using mainly park paths and quiet country roads. The run will finish very close to the Start Line. Athletes are requested to follow the race directors instructions and be aware of the dangers of cars and cyclist. See link for map of route:
Confirmed Route – Map Route Here
Risk Assessment – A full course risk assessment will be on display at the event HQ on race day together with maps of the route, The race permit accordance with UKA rules (Permit No 2017- 27167).
Race Safety Briefing – The race briefing will take place at the start line at 10:45am – Race Starts 11:00
Prizes – Prize presentation the 1st, 2nd & 3rd Male & Female prizes will be awarded shortly after the 3rd Male & Female have finished all other prizes will be posted out. Further information will be posted on the website nearer the event.
Results – The results will be published as soon as possible (approximately 2hrs after the event closes) on the Sport in Action home page.
Any queries CONTACT HERE