Sunday June 30th 2024
Start Time 09:00
Race HQ
The White Heather Hotel, Old Airfield, Kirkbride
Wigton, Cumbria, CA7 5HW
Ample parking available – Visit Hotel Website – HERE
Course – HERE

Is this the flattest marathon course in the UK?
Do you know a flatter marathon in the UK? Let us Know…
Total Climb only 79mtrs
Highest climb 11mtr gain over 0.4 of a mile
This course has been officially measured
Male Course Record – John Connolly, 2:39:20, Dumbarton AAC (2023)
Female Course Record – Julie Briscoe, 2:53:48, Wakefield District H & AC
About the Solway Coast – Area of Outstanding Natural Beauty
The Solway Coast Area of Outstanding Natural Beauty (AONB) was designated in December 1964 in recognition of the quality of its landscape and its significant historic and scientific interest. It stretches from Rockcliffe in the North to Maryport in the South, covering about 115 square kilometers of the Solway Plain. The primary purpose of this designation is to conserve and enhance the natural beauty of the area.
Find out more HERE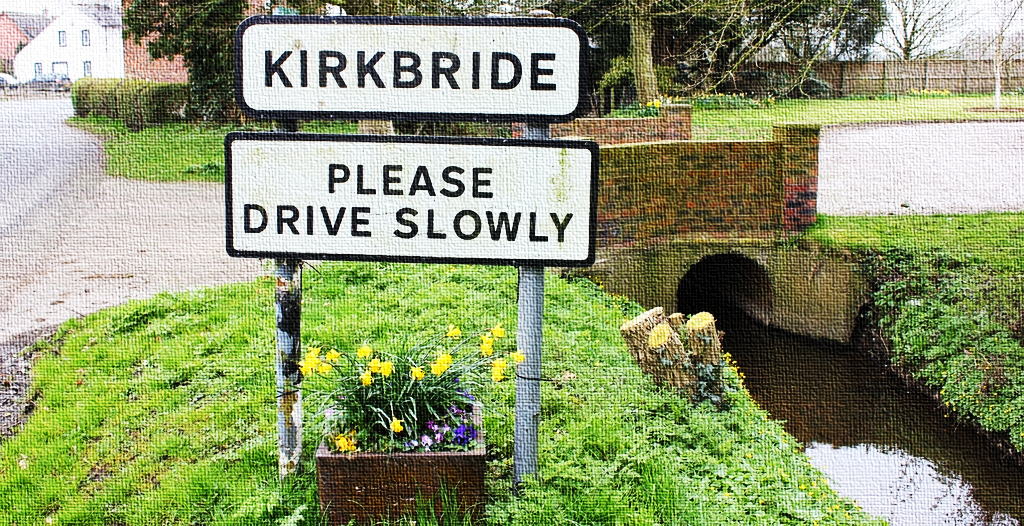 Date/Time – Sunday June 30th 2024
Race Start – 09:00
Race License Number – 2023-44170
Course Measurement Number – 18/391
Location – White Heather Hotel, Old Airfield, Kirkbride, Wigton, Cumbria, CA7 5HW
Facilities – Toilets for both male/female are available. Parking is available onsite.
A baggage lay down area will be available. Light refreshment such as tea, coffee etc. will also be supplied by the hotel at a small charge.

Race Numbers & Race day information – Race numbers, Race Chips etc. will be issued at race registration. If any updates are required to the race information they will appear on this page as well as the Sport in Action home page.
Registration – 07:15 – 08:40
Course – The route starts and finishes at The White Heather Hotel. This course is best described as one of the flattest marathon courses in the UK and is a must for anyone looking for a PB. The roads are quiet country roads and very flat. The course takes you on a 5 mile loop through Kirkbride, Newton Arlosh and back past the start where family and friends will be able to cheer you on and give the encouragement for 21 miles to come. The course then heads back out through Kirkbride and on to the Solway Coast taking in Glasson, Port Carlisle, Bowness on Solway, Cardurnock, Anthorn, Longcroft then back to Newton Arlosh and on to the finish at The White Heather Hotel.
Athletes are requested to follow the race director's instructions and be aware of the dangers of cars and cyclist. See links for map of routes:
Route Map – HERE
Port Carlisle

Risk Assessment – A full course risk assessment will be on display at the event HQ on race day together with maps of the route, the race permit and the measurement certificate in accordance with UKA rules (Permit No TBA).
Aid Stations – The aid stations and toilets will be positioned at approx. 5.5, 8, 13.4, 17.8, 22.4 miles and will supply water, coke & electrolyte in cups. Miles 8 & 17.8 will have bottled water to carry, please discard at the next aid station. Miles 13.4 & 22.4 will also be a special needs stations where you can leave any special requirements i.e. clothing ,nutrition etc. These must be clearly mark with name and race number, anything left at these stations will be returned to the race HQ.
Race Safety Briefing – The race briefing will take place at 08:45am.
Results – The results will be available live online approx. 20mins after the start go to: http://www.timingupnorthresults.co.uk/
Prize presentation – The Prizes for the 1st 2nd & 3rd Male & Female finishers will take place approx. 5mins after the 3rd Male/Female crosses the finish line. The remaining age group prizes will be paid via BACS payment within 7 days this is to allow for any queries.
Prizes – 1st, 2nd & 3rd Male & Female. Age Groups – These prizes will be awarded as follows Male or Female age groups with less than 17 competitors 1st Place only, Male or Female age groups with 18 or more competitors 1st & 2nd place and Male or Female age groups with 28 or competitors 1st, 2nd & 3rd prizes will be awarded.
Any age grouper that finishes in an overall prize position (1st, 2nd or 3rd Male or Female) will receive the overall prize. That age group prize will then roll down to the next person in that age category. The third place prize will not be less than the age group winner.
Any queries contact – events@sportinaction.co.uk
Anthorn