Coronavirus
Due to Government and UKA / BTF guidelines all events in April are postponed (see below). All other events will stay open for the time being until further advice is available. Any future race cancellations will see competitors being transferred to the following years race.
These are difficult times for everyone, and we hope that you understand that these decisions are being made in the interests of athletes, volunteers and spectators.
RACE POSTPONED
We are looking to rearrange this race later in the year if a date can be suitably arranged. Unfortunately, due to Government and UKA advice, we believe postponement is the best way forward. All entries will be transferred to the new date if one can be arranged. Failing this all entries will be transferred to next year's race. I'm sure people are disappointed with all of the race postponements and cancellations, but we believe it is in the best interests of all concerned. STAY SAFE.
Possible New Date TBA
Start 800mtrs from The White Heather Hotel
Finish – The White Heather Hotel
Old Airfield, Kirkbride, Wigton, Cumbria, CA7 5HW
Ample Parking – Visit Website – HERE
Click on the logo below to enter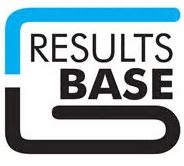 Up to Jan 26th 2020,

UKA Members £24.00, Non UKA Member's £26.00
After Jan 26th 2020, UKA Members £26.00, Non UKA Member's £28.00
Online entries close on April 23rd 2020 or sooner if the event is FULL
NO WAITING LISTS WILL BE APPLIED WHEN EVENTS ARE FULL
Day entries will be taken if the event is not full Cost £3.00 Extra
Flat course with a few small hills only 73mtrs of gain
Course – HERE
Race Information
Date/Time – Sunday 26th April 2020
Start – 10:00
Race License – (TBC)
Location – White Heather Hotel, Old Airfield, Kirkbride, Wigton, Cumbria, CA7 5HW
Facilities – Toilets for both male/female are available. Parking is available onsite.
A baggage lay down area will be available. Light refreshment such as tea, coffee etc. will also be available supplied by the hotel at a small charge.
Race Numbers & Race day information – Race numbers, Race Chips etc. will be issued at race registration. If any updates are required to the race information they will appear on this page as well as the Sport in Action home page.
Registration – 8:00 – 09:40
Course – The route starts and finishes close to The White Heather Hotel. This course is best described as flat with a few small hills with a good opportunity for anyone looking for a PB. The roads are quiet country roads and very flat with a few small hills. The course takes you one big loop through Kirkbride, Newton Arlosh and Lessonhall then taking a left back towards Kirkbride and the finish.
Athletes are requested to follow the race director's instructions and be aware of the dangers of cars and cyclist. See links for map of routes:
Route Map – HERE
Risk Assessment – A full course risk assessment will be on display at the event HQ on race day together with maps of the route, the race permit and the measurement certificate in accordance with UKA rules (Permit No TBA).
Water Stations – The Water stations will be positioned at 3.3, 7, & 10.1 Miles. Water, coke & electrolyte will be supplied in cups.
Race Safety Briefing – The race briefing will take place at 09:45am.
Prize presentation – The Prizes for the 1st 2nd & 3rd Male & Female finishers will take place approximately 20mins after the 3rd Male or Female competitor has finished. The remaining prizes will be presented shortly after the last prize winner crosses the line.
Prizes – 1st, 2nd & 3rd Male & Female. Age Groups – These prizes will be awarded as follows Male or Female age groups with less than 15 competitors 1st Place only, Male or Female age groups with 15 or more competitors 1st & 2nd place and Male or Female age groups with 25 or competitors 1st, 2nd & 3rd prizes will be awarded.
Any age grouper that finishes in an overall prize position (1st, 2nd or 3rd Male or Female) will receive the overall prize. That age group prize will then roll down to the next person in that age category. The third place prize will not be less than the age group winner.
Any queries contact – events@sportinaction.co.uk