Carlisle Resolution Run 5K & 10K
SUNDAY JANUARY 21st 2018
Carlisle Racecourse
Durdar Road, Carlisle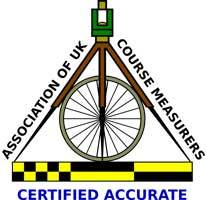 Most runners want to know if the course has been accurately measured so they can evaluate their performance and especially if they hope to achieve a personal best. Official measurement is a condition for the issue of a race licence by the governing bodies in this case the UKA. The Certified Accurate logo is instantly recognised by officials and most runners as a guarantee of measurement accuracy. The Power of 10 Rankings only recognise performances on courses licensed by UKA and which have a Certificate of Course Accuracy.
The Carlisle Resolution 5K & 10K races are both certified accurately measured courses and the certificate is renewed every year.
Entries will be taken on the day
up to the event limit (500)
No medals will be issued to entrants on the day
Cost £13:00 UKA Members, £15:00 Non UKA Members
Final Entries for 10km – HERE
Entries 5km (11 to 15yrs) – HERE
Entries 5km (16yrs Plus) – HERE
Race Day Information
First of all, Sport in Action would like to wish everyone a Happy New Year. We hope that whatever your goals are for 2018, that they are achieved by ALL.
This year we are looking to raise the bar a little by keeping entry fees as low as possible. We are including chip timing to all of our race start and finishes with new or improved medals for all races.
We would also like your feedback on what you feel would increase your enjoyment when participating in Sport in Action Events. Please also pass on anything that you think we can work on to improve your enjoyment. Feedback can be made via info@sportinaction.co.uk
Date/Time – Sunday 21st January 2018
Start – 5K 11:45 (11 to 15) 11:55 (16+) & 10K 12:00
Race License – 5K & 10K (2018-28101)
Location – Carlisle Racecourse, Durdar Road, Durdar, Carlisle CA2 4TS
Facilities – Toilets for both male/female are available. Ample parking and baggage lay down area. Refreshments available.
Race Numbers, Timing chips – Race numbers and timing chips will be issued at race registration.
Race day information – If any last minute updates are required to the race information they will appear on the Carlisle Resolution webpage HERE and also on the Sport in Action home page HERE, updates will also be placed on social media.
Registration – 10:00 – 11:30 Please DO NOT leave it to the last minute as this may delay the race start times.
Course – The routes are 5K & 10K and use a mixture of quiet country roads which are generally flat or gently undulating. The road surfaces are generally okay. Caution should be taken at all turns, paying attention to marshals wherever necessary. The runs will finish directly in front of the racecourse grandstand. Athletes are requested to follow the race director's instructions and be aware of the dangers of cars and cyclist. See links for map of routes:
Map Route 5km Here & Map Route 10km Here
Risk Assessment – A full course risk assessment will be on display at the event HQ on race day together with maps of the route, the race permit and the measurement certificate in accordance with UKA rules.
Race Safety Briefing – The race briefing for both 5K & 10K runs will take place at 11:35am.
Medals – Some competitors have entered the 10K with the understanding that they might not receive a medal. These competitors will be numbered 401 to 500, anyone numbered 1 to 400 are guaranteed a medal. Medals will be issued close to the finish line. Some competitors numbered 401 to 500 may still have the opportunity to receive a medal due to no shows on the day. These medals will be issued towards the end of the 10K to the lowest numbers first i.e. 401, 402 etc.
Prize presentation – The prizes for the 5K will occur as soon as possible after the last competitor has finished. The Prizes for the 1st 2nd & 3rd Male & Female finishers of the 10K will take place approximately 50mins after the start. The remaining prizes will be presented when the last person crosses the line.
Prizes – 1st, 2nd & 3rd Male & Female. Age Groups – These prizes will be awarded as follows Male or Female age groups with less than 15 competitors 1st Place only, Male or Female age groups with 15 to 24 competitors 1st & 2nd place and Male or Female age groups with 25 or more competitors 1st, 2nd & 3rd prizes will be awarded.
Any age grouper that finishes in an overall prize position (1st, 2nd or 3rd Male or Female) will receive the overall prize. That age group prize will then roll down to the next person in that age category. The third place prize will not be less than the age group winner.
Any queries contact events@sportinaction.co.uk
Sport in Action events 2018
Carlisle Resolution 5k & 10K – Sunday January 21st
3 Village 10 (mile) – Sunday April 8th – More info HERE
Carlisle City Urban Trail Run – Wednesday May 16th – More info HERE
A.W.Jenkinson Ullswater Triathlons – Saturday July 14th – More info HERE
Great Dun Fell Cycle Sportive – Sunday July 22nd – More info HERE
Sport in Action 10K – Sunday August 26th – More info HERE
Also check out the Carlisle City 10K Series – HERE
Carlisle Santa Dash & Fun Run/Walk – Sunday December 9th – More info HERE
Not forgetting – in association with Carlisle Tri Club & DH Runners